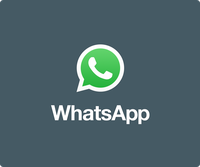 ---
FLAMENCO - LOVELY YOUNGSTER LOOKING FOR HOME ASAP !! 
Breed: PURA RAZA ESPAÑOL - ANCCE
DOB: 2018
Gender: gelding
Height: 1.56 meters 
Lovely youngster of PURA RAZA ESPAÑOL gelded in July. Backed after healing time and actually trained by normal riders, his temperament is like a puppy for his sweet manners, he doesn't care dogs, people or other horses, has so so good temperament, it's the horse you need now. His sale is very urgently! 
8.500€ 
Video: https://youtu.be/D5S7I1Ab2L4
VASO Lovely horse suitable for adults amateurs and novice riders 
BREED: PURA RAZA ESPAÑOL - ANCCE documents
DOB: 5 years
Gender: gelding
Height: 1.66 meters 
Possible Pirofree being born at Barcelona area where he stands actually. 
Has set of x-rays available. 
Level: Basic level training with laterals exercises, starting with simply changes no solid, are green and learning piaffe. 
Category C
Video under petition.
BELLO - BIG TEDDY BEAR
GranSire line BELLISIMO M x dam line ( ascendant by SANDRO HIT )
Breed: Hannoverian 
DOB: 2016
Height: 1.85 meters aprox
Gender: gelding
Level: basic level, shoulder in, laterals, circles. 
Category D
BRILLITO - CREMELLO LUSITANO MIX 
Breed: Mix lusitano
DOB: 2015
Height: 1.57 meters
Gender: gelding 
Eyecather cremello horse. This loyal and baroque lusitano mix is just recently gelded, so anyone now can ride him, he has power and talent for do working equitation in the future with more training. He does the basic gaits very well. Big experience doing hack outs in the field, town, traffic, this horse was owned by people who went to fairs and horse hackings.. so he only needs more experience in any sport. 
Has recent clean x-rays done. 
Category B 
OFENO - THE FOX IN GPRIX! 
Breed: PURA RAZA ESPAÑOL 
Height: 1.62 meters 
Gender: gelding
Born: 2008 
With the most brilliants career in dressage competitions, this sport horse has the gas and the gains to rock in more years in front, this horse can give you all the requirements to win in the ring, special for BIG TOURS, he will not be the most taller horses but he is the one who has the heart more big and the gains of an olympian horse. With the willing manners and the perfect education this horse is in the TOP of his career, being solid in GPRIX. 
Category Exclusive
Video: https://youtu.be/LUPWR5eJjGY
SIMBA 
Breed: HANNOVERIAN 
Gender: gelding
Height: 1.71 meters // 16.3 hh
Born: 2015 
KING OF HANNOVERIAN YOUNGSTERS FOR FEI LEVELS This Stunning Talented Dressage Horse has got the MOST FANTASTIC BLOODLINES , Sire line from SANDRO HIT & Dam Line from DONNERHALL . 
Pirofree & Full clean xrays 
Category Exclusive 
Video: https://youtu.be/2m6Gs0TO1lU